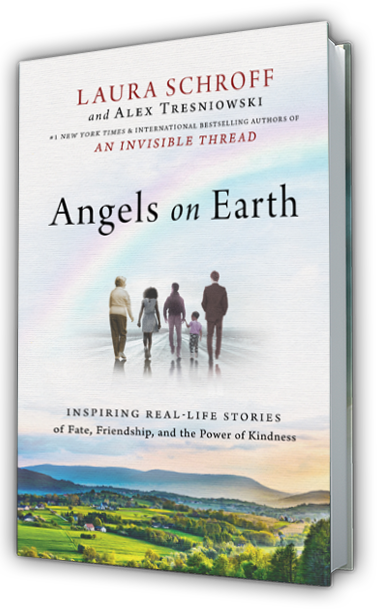 Angels on Earth is the highly anticipated follow up book from Laura Schroff, author of the #1 New York Times and international bestseller An Invisible Thread. In her first book, Laura told the remarkable story of her unlikely friendship with Maurice Mazyck, an 11-year-old homeless panhandler she met on a Manhattan street corner in 1986. Laura likened their decades-long unlikely friendship to "an invisible thread," which, according to an ancient Chinese proverb, "connects people who are destined to meet." Hundreds of thousands of readers fell in love with the story of Laura and Maurice, and many of them sent Laura their own "invisible thread" stories. Now, Laura has collected some of those compelling, inspirational and poignant stories in Angels on Earth—which takes its name from Laura's belief that if we honor and activate the invisible thread connections in our lives, we can become angels on earth for each other.
This timely book draws out principles that will inspire every reader to search for ways to have a powerful, positive impact on those around them. There are practical take-aways as well as inspiring examples to lead readers to take action. Laura weaves the stories together with her own reflections on how kindness brings the divine to earth and shares how hearing these stories have changed her.
A financier who gives a total stranger one of the greatest gifts of all – the gift of time. A mother and father's unimaginable loss that now brings hope to children every day. A click of a garage door opener that creates a magical bond between a woman and two little girls. A young boy growing up in the South Bronx who receives an unlikely gift that changes the course of his life. Angels on Earth will introduce a series of remarkable people whose invisible thread stories will move, surprise, and inspire readers and shed light on how each of us can live happier, more purposeful lives through sharing acts of kindness.
Audiobook Excerpt
Other Editions

Order the hardcover from your favorite retailer:






Order the eBook from your favorite retailer: